Jurassic World: Dominion Dominates Fandom Wikis - The Loop
Play Sound
General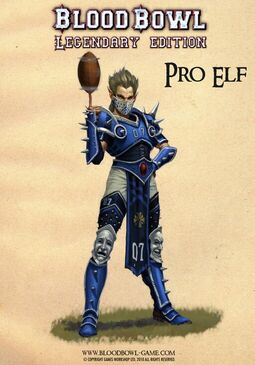 The story of High Elves in Blood Bowl is a long and interesting one, full of juicy scandals and long-running disputes between larger-than-life characters. One of the biggest scandals in their history came in the years following the collapse of the NAF, when teams suddenly found themselves indebted to noble backers from the Elven kingdoms, who- thanks to a lot of small print- began to make their way onto the pitch, shunting established players to the sidelines. Outrage abounded among players and fans alike, and it was only a matter of time before someone did something about it [1].
When it finally happened, the formation of the Elven Union came as a surprise to no one. A loose federation of Elven teams, made primarily of disgruntled former High Elf players, but including the odd Wood Elf and even Dark Elf, the Union seeks to repair the damaged reputation of Elven teams and show that they can take Blood Bowl seriously. What the teams lack in funding, they make up for with experience and stubborn determination [1]
Famous Elven Union Teams
Famous Elven Union Star Players
Although Eldril Sidewinder is technically a Sea Elf Wardancer, he can play for any Elven team due to the curse placed upon him where every morning he wakes up and believes he is a different race of Elf.